iRig PRO Audio Interface
$325.00

$325.00

Save $34.99
Tax included.
---
---
The all-in-one audio/MIDI interface
that fits in your pocket.
The only Interface you need for making music on the go.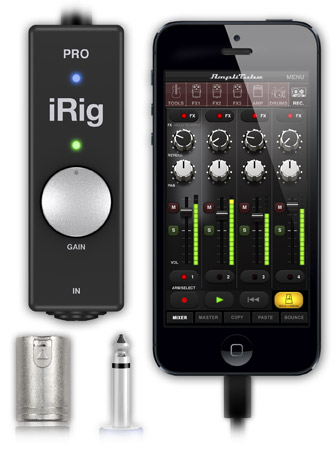 Wouldn't it be great to have one compact portable interface for your iPhone, iPad or Mac that you could use to connect your studio mics, your guitar or bass, your keyboards and your MIDI controller, and play, practice and record on the go? Ta Da! Now you can with iRig Pro.
iRig Pro is the first full-featured compact audio and MIDI interface you can use with your XLR microphones, your guitar and bass, your keyboard or other line-level source and your MIDI controllers. It features an XLR/1/4" combo jack for connecting microphones and instruments (accepts XLR and 1/4" TS cables), and a MIDI input for plugging in your favorite controller.
Now when you're on the go, you can record vocals, harmonies, acoustic instruments, electric guitar/bass, keyboards and more without changing your interface and disrupting your creative flow.
You will find iRig Pro to be the most versatile iPhone and iPad accessory in your gig bag. And when you get back to your Mac, plug iRig Pro into your USB port and keep jamming away on your laptop or desktop.
Compact
You'll be amazed by the compact design of the unit and what it actually delivers. About the size of a travel tube of toothpaste, iRig Pro fits nicely into small spaces like your gig bag, the accessory compartment of your hardshell case or the side pocket of your cargo shorts. Just don't forget about it and run it through the laundry.
Multiple personalities, universal connectivity
iRig Pro can handle all of your stuff, including XLR condenser mics, guitars and basses, keyboards and other line-level sources, and MIDI controllers. Whatever you're connecting to your device, iRig Pro has you covered. And iRig Pro comes with 2 connector cables: Lightning and USB (30-pin cable sold separately), to ensure that you've got the right connections.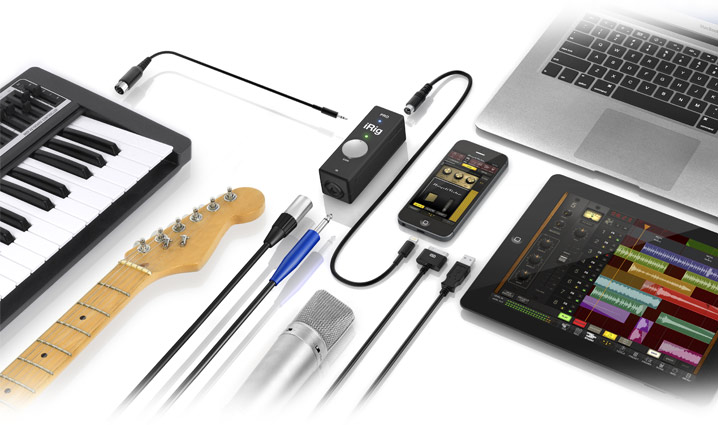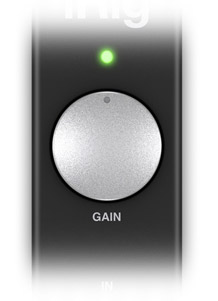 Input control
We've included a nifty little control feature on iRig Pro – an input gain control knob. This lets you dial in just the right amount of input gain to give your sounds and tones just the right amount of sparkle, thump and headroom… as if we musicians NEED more headroom! Cowbell? Yes. Headroom? Maybe not.
Ultra-low-noise preamp
One thing you'll notice with lesser (and sometimes even greater) mobile interfaces is the noise factor. Some interfaces actually introduce unwanted noise and interference into your signal for no reason at all… not a cool thing. In iRig Pro, we've virtually eliminated noise with our new high-definition preamp design. We can't tell you how we did it, but you'll dig it. You'll have to hear it to believe it. And trust us, you won't hear it. It's that transparent.
Highest quality A/D conversion
So what is this A/D conversion, and why should I care? A/D conversion is what happens when the analog signal from your instrument, like your guitar, bass or keyboard, is "converted" into a format that digital devices (like your iPhone/iPad/Computer) can read, understand and modify. It's like having a foreign language translator right there plugged into your iPhone. As you can guess, not all language translators are the same. Some are better, and some not so good. In the digital world, the quality of the translator is indicated by the "bit" number and sample rate. iRig Pro offers an outstanding 24-bit converter with a 96kHz sample rate (available through a downloadable firmware update). What this means is that it accurately and completely converts the entire range of your signal, preserving all the subtle nuances of your instrument. In plain terms, you can now bring the entire tonal and transient spectrum of that warm sound you love into the digital world of your smartphone or tablet.
Power of the phantom – Use your studio mics
High-quality studio condenser microphones require 48V of external power to function. It's part of what makes them sound so good, crisp and ultra-accurate. With iRig Pro, you can plug your condenser mic in, flip the phantom power switch and record until your heart's content. Through our magic circuitry wizardry, you don't need to purchase 48 volts worth of batteries… a simple standard (and included) 9V will work just fine for this. It's magic. Really.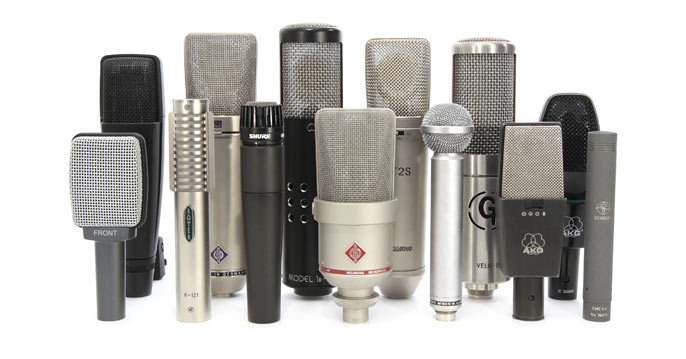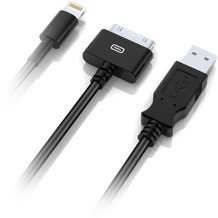 30 pins of Lightning USB
Anywhere you play, you can use iRig Pro. It comes with 2 cables to connect to all of your playing/recording devices: a Lightning cable for iPhone, iPad and iPod touch; and a USB cable for connection to your Mac laptop or desktop. A 30-pin cable can be purchased separately. No need to thank us… it's just who we are. Start a song on the bus or in the hotel room, polish it on the plane, finish it at home or in the studio… iRig Pro is truly the only interface you'll need.
All this and MIDI, too
In addition to all the great audio functionality you get with iRig Pro, it also functions as a plug-and-play MIDI interface. Use the included MIDI cable to connect any MIDI keyboard or other controller to your iOS device or Mac and play virtual instruments or change parameters in Core-MIDI-compatible apps and software. When you use iRig Pro with an IK MIDI-capable iOS app like AmpliTube or VocaLive, the app's premium MIDI functionality — which otherwise requires an in-app purchase to activate — is included free.
---
Features
Balanced input for a mic, unbalanced input for line-level or Hi-Z source, via XLR/1/4" combo jack connector
Preamp gain control
High-quality mic and instrument preamp, low noise, high definition
High-quality 24-bit/96kHz conversion
MIDI IN, compatible with iRig MIDI cables
+48V phantom power provided by included 9V battery
Sturdy, durable construction
Powered by mobile device or USB when plugged into Mac
Lightning, USB, and MIDI cables included
Comes with complete suite of music-making software and apps:
For Mac: AmpliTube Metal, T-RackS CS Classic mastering suite, SampleTank 3 SE sound workstation
For iOS: AmpliTube FREE for iOS (including Metal W amp, Metal 150 amp, Wharmonator stomp, X-Flanger stomp after registration); SampleTank FREE, a sonic workstation with 48 additional exclusive sounds (after registration); iGrand Piano FREE (includes Grand Piano 1 with Upright Piano 1 and Rock Grand 1 available after registering the app and hardware, respectively). And with the FREE iGrand Piano app, registering your iRig Pro instantly removes the 4-octave range limitation giving you access to all 88-notes of the instrument as in the full version.
---
---
Exclusive models & free software
iRig Pro comes with some serious music-making tools, all compliments of… you guessed it, us. On the iPhone, iPad and iPod touch side of things, you get (from the App store) AmpliTube FREE including an additional 4 gear models (Metal W and Metal 150 amps, Wharmonator and X-Flanger stomp effects). AmpliTube is the ultimate guitar and bass effects, amp and recording studio for iPhone/iPad, expandable with gear from the top manufacturers like Fender®, MESA/Boogie®, Orange®, Ampeg®, & Soldano®, and players like Slash and Jimi Hendrix. You also get VocaLive FREE, the professional practicing, performing and recording vocal processor with 2 effects and single-track recorder, expandable to 12 effects and 8-track recorder. Also included is SampleTank FREE, the ultimate virtual instrument and sound workstation featuring a complete expandable collection of instruments and effects. SampleTank FREE comes with an additional 48 sounds to supplement the 20 sounds originally included. What's more? iRig Pro Also includes iGrand Piano FREE with 3 world-class, multi-velocity stereo grand and upright piano instruments (1 included, 1 after registering iRig Pro, 1 after registering iGrand Piano FREE)., expandable to 15 additional studio-grade instruments.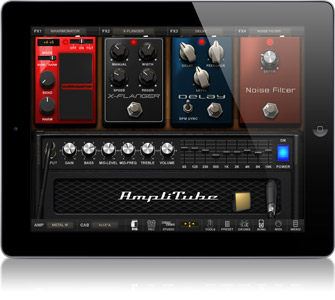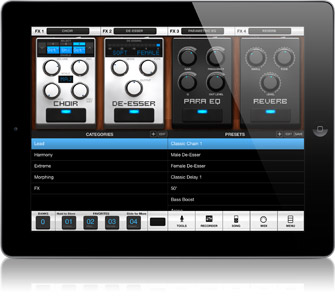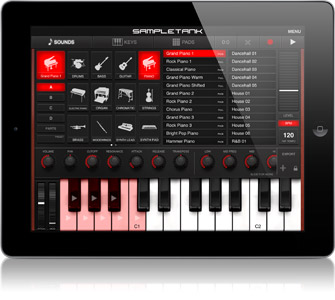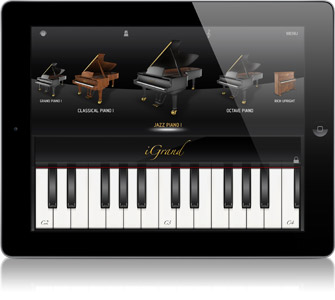 On the Mac side, you'll get full expandable versions of AmpliTube Metal with Custom Shop, SampleTank 3 SE professional sound workstation and T-RackS Classic mixing and mastering suite, with 4 classic effects processors.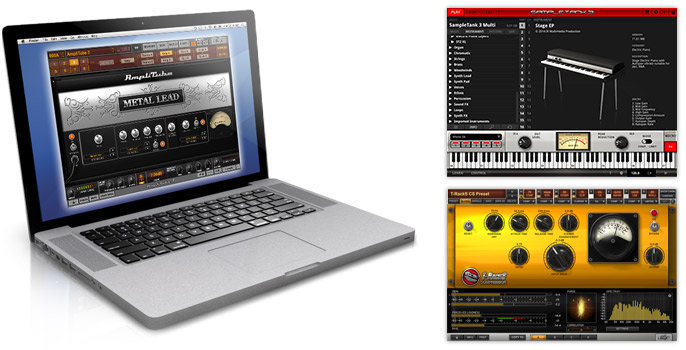 96kHz Update
Want to update your iRig Pro's firmware so that it supports the new 96KHz sample rate? Click here to go to IK's firmware update page.
---
We Also Recommend
---